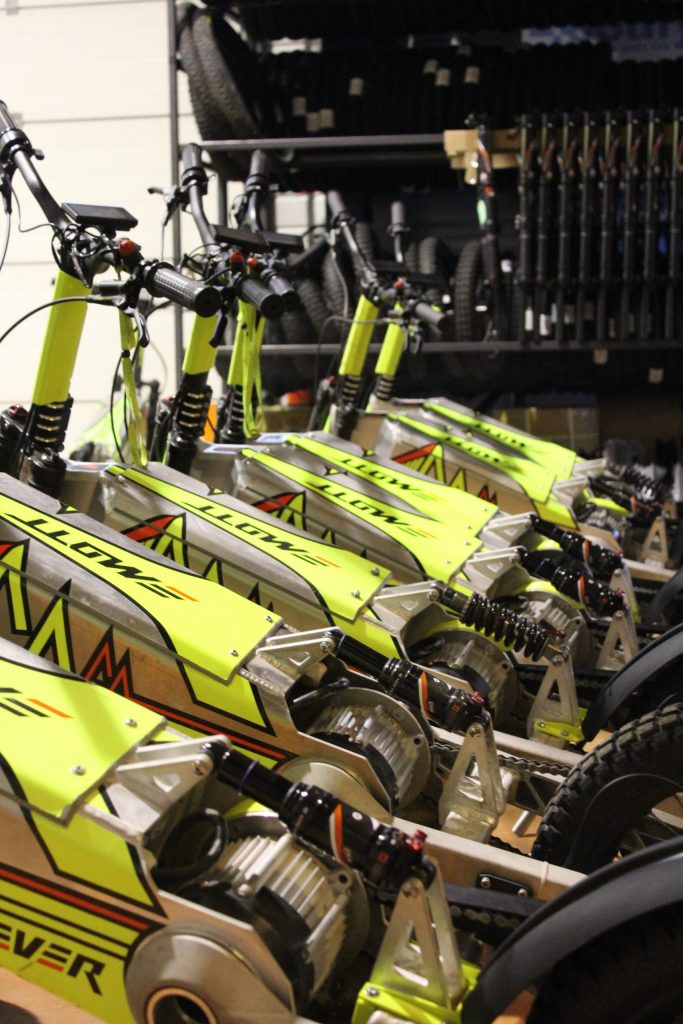 WattEver is above all a story of passion: passion for sport, passion for innovation.
A Toulouse start-up created in 2017, the company specializes in the design, manufacture and distribution of the eMottⓇ, an all-terrain and versatile electric two-wheeler.
Focusing on a single product, the company stands out for the expertise of its members and the desire to always innovate to offer reliable, quality products that meet all the requirements of its users, whether they are fans of extreme sports. or occasional practitioners.
Concentrating its distribution efforts towards sports and leisure professionals, in mountainous or tourist areas, WattEver creates Made In France products, keeping passion and willingness to innovate as key words at each stage of the project.
Today, the company has more than 50 units sold but WattEver does not intend to stop there with a hundred products planned for 2021. The first model was sold to a farmer who covers more than 2000km / year today .